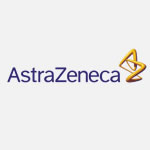 AstraZeneca
AstraZeneca is one of only a handful of pure-play biopharmaceutical companies to span the entire value chain of a medicine from discovery, early- and late-stage development to manufacturing and distribution, and the global commercialisation of primary care, specialty care-led and specialty care medicines that transform lives.
Our primary focus is on three important areas of healthcare: Cardiovascular and Metabolic disease (CVMD); Oncology; and Respiratory, Inflammation and Autoimmunity (RIA). We are also active in the Infection, Neuroscience and Gastrointestinal (ING) disease areas.
We operate in more than 100 countries and our innovative medicines are used by millions of patients worldwide. We want to be valued as a source of great medicines and trusted as a company that delivers business success responsibly. We are committed to operating with integrity and high ethical standards across all our activities.
We push the boundaries of science to deliver life-changing medicines.