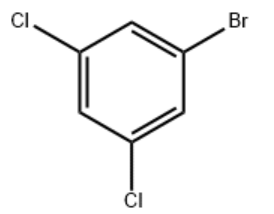 1-Bromo-3,5-dichlorobenzene CAS 19752-55-7
Identification
CAS Number
19752-55-7
Name
1-Bromo-3,5-dichlorobenzene
Synonyms
1-Brom-3,5-dichlorbenzol [German] [ACD/IUPAC Name]
1-Bromo-3,5-dichlorobenzene [ACD/IUPAC Name]
1-Bromo-3,5-dichlorobenzène [French] [ACD/IUPAC Name]
243-270-7 [EINECS]
3,5-Dichloro bromobenzene
Benzene, 1-bromo-3,5-dichloro- [ACD/Index Name]
Bromo-3,5-dichlorobenzene
[19752-55-7] [RN]
1219803-83-4 [RN]
1-Bromo-3, 5-dichlorobenzene
1-bromo-3,5-dichloro-benzene
1-Bromo-3,5-dichlorobenzene-d3
2,5-Diaminobenzenesulfonamide [ACD/IUPAC Name]
3,5-Dichlorobromobenzene
3,5-Dichlorobromobenzene (en)
3,5-Dichlorobromobenzene|1-Bromo-3,5-dichlorobenzene
benzene, 1-bromo-3,5-dichloro
BR-46706
DZHFFMWJXJBBRG-UHFFFAOYSA-N
OS-1182
ST50405843
STR07058
TL8001619
SMILES
c1c(cc(cc1Cl)Br)Cl
StdInChI
InChI=1S/C6H3BrCl2/c7-4-1-5(8)3-6(9)2-4/h1-3H
StdInChIKey
DZHFFMWJXJBBRG-UHFFFAOYSA-N
Molecular Formula
C6H3BrCl2
Molecular Weight
225.898
EINECS
243-270-7
MDL Number
MFCD00000584
Properties
Appearance
White to light yellow crystalline powder
Moisture
≤0.2%
Boiling Point
Safety Data
Symbol

GHS07
Signal Word
Warning
Hazard statements
H315 – H319 – H335
Precautionary Statements
P261 – P264 – P271 – P280 – P302 + P352 – P305 + P351 + P338
WGK Germany
3
MSDS Download
Specifications and Other Information of Our
Identification Methods
GC
Assay
99% min
Shelf Life
2 years
Storage
Store at room temperature for long time; sealed and keep away from light.
Known Application
3,5-dichloro-1-bromobenzene can serve as an intermediate in organic synthesis. And it be used in chemical laboratories for research and synthetic reactions. It can be employed to prepare other organic compounds for studying their properties and reactions.
General View of Documents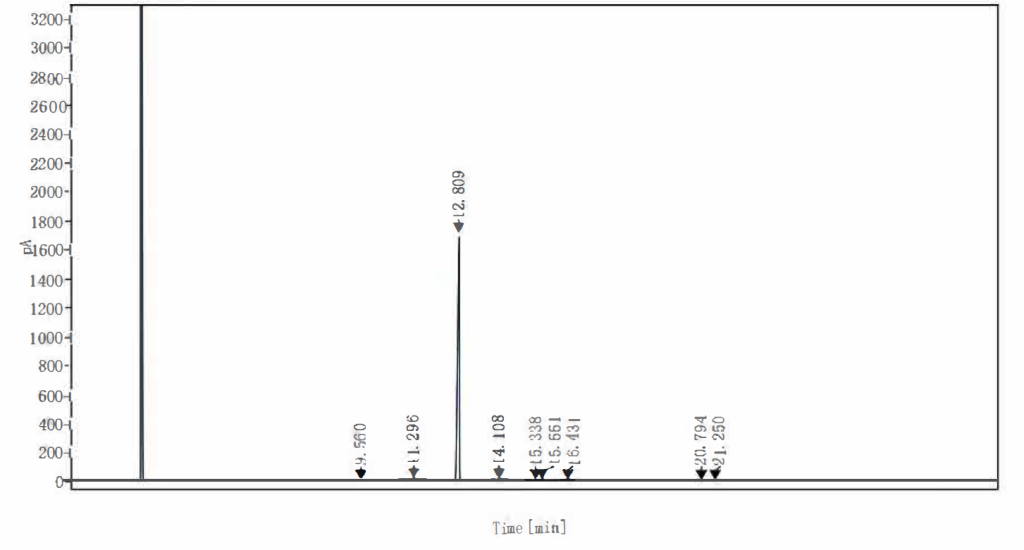 GC of 1-Bromo-3,5-dichlorobenzene CAS 19752-55-7
Links
This product is sold exclusively through our sales company Watson International Limited, and please click the link below for details (https://www.watson-int.com/).