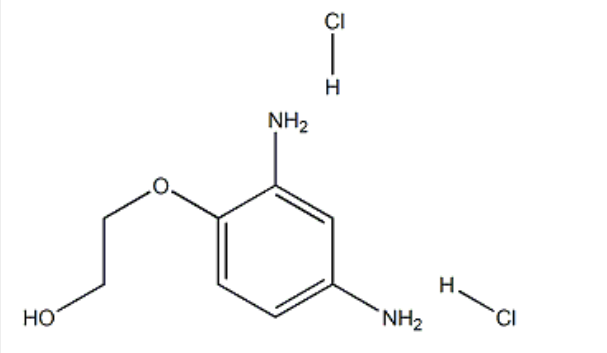 Xanthan gum CAS 11138-66-2
Identification
CAS Number
11138-66-2
Name
Xanthan gum
Synonyms
2-(2,4-Diaminophenoxy)ethanol dihydrochloride [ACD/IUPAC Name]
2-(2,4-Diaminophénoxy)éthanol, dichlorhydrate [French] [ACD/IUPAC Name]
2-(2,4-Diaminophenoxy)ethanoldihydrochlorid [German] [ACD/IUPAC Name]
2,4-DIAMINOPHENOXYETHANOL HYDROCHLORIDE
266-357-1 [EINECS]
66422-95-5 [RN]
Ethanol, 2-(2,4-diaminophenoxy)-, hydrochloride (1:2) [ACD/Index Name]
[11138-66-2] [RN]
[66422-95-5] [RN]
11138-66-2 [RN]
2-(2,4-Diamino)benzyloxyethanol dihydrochloride
2-(2,4-diaminophenoxy)ethan-1-ol, chloride, chloride
2-(2,4-diaminophenoxy)ethanol dihcl
2-(2,4-diaminophenoxy)ethanoldihydrochloride
2, 4-diaminophenoxyethanol 2hcl
2,4-Diamino Phenoxyethanol 2HCl
2,4-Diamino Phenoxyethanol Dihydrochloride
2,4-DIAMINOPHENOXY ETHANOL DIHYDROCHLORIDE
2,4-Diaminophenoxyethanol 2HCl
2,4-DIAMINOPHENOXYETHANOL DIHYDROCHLORIDE
2,4-Diaminophenoxyethanol HCl
2,4-二氨基苯氧基乙醇盐酸盐 [Chinese]
2-[(6,6-diamino-1-cyclohexa-2,4-dienyl)methoxy]ethanol dihydrochloride
4-(2-hydroxyethoxy)-1,3-phenylenediamine dihydrochloride
70643-19-5 [RN]
DIHYDROGEN 2-(2,4-DIAMINOPHENOXY)ETHANOL DICHLORIDE
Ethanol, 2-(2,4-diaminophenoxy)-, dihydrochloride
MFCD00035494 [MDL number]
MFCD00131256
OR-1486
Xanthan gum
SMILES
c1cc(c(cc1N)N)OCCO.Cl.Cl
StdInChI
InChI=1S/C8H12N2O2.2ClH/c9-6-1-2-8(7(10)5-6)12-4-3-11;;/h1-2,5,11H,3-4,9-10H2;2*1H
StdInChIKey
VXYWXJXCQSDNHX-UHFFFAOYSA-N
Molecular Formula
C8H14Cl2N2O2
Molecular Weight
241.115
EINECS
234-394-2
MDL Number
MFCD00131256
Properties
Appearance
Cream White / Light Yellow Free Flowing Powder
Safety Data
Signal Word
Warning
WGK Germany
3
MSDS Download
Specifications and Other Information of Our
Identification Methods
HNMR, HPLC
VISCOSITY(1% XG IN 1% KCL SOLUTION)
1200-1600cps

THROUGH 200(75µM) MESH
≥95%

SHEARING RATIO
≥ 6.5

LOSS ON DRYING
≤15%

ASH
≤16%

PB
≤2 ppm

PYRUVIC ACID
≥1.5%

TOTAL NITROGEN
≤1.5%

TOTAL PLATE COUNT
≤2000 cfu/g

Moulds/Yeasts
≤500 cfu/g

Coliform
≤3 mpn/g

Salmonella(In 10g)
Negative
Shelf Life
2 years
Storage
Store in dry, cool and ventilated place. Keep away from hot sources, sparks and hot surface. Keep away from incompatible materials and food containers
Known Application
Xanthan gum used in petroleum industry drilling, 0.5% xanthan gum aqueous solution can maintain the viscosity of water-based drilling fluid and control its rheological properties, so that the viscosity of the high-speed rotating drill bit is extremely small, which greatly saves power consumption.
In the food industry, it is better than the current food additives such as gelatin, CMC, seaweed gum and pectin. Add 0.2% to 1% to the juice to make the juice have good adhesion, good taste, and control penetration and flow.
General View of Documents
Links
This product is sold exclusively through our sales company Watson International Limited, and please click the link below for details (https://www.watson-int.com/).